Recently, the headlines have been a bit heavy (and have us saying TL;DR too often), so we're taking a brief hiatus from international political mishaps this week, and staying closer to home. This week on the Junk Food Blog, it's all about shootin' some hoops with the latest on the NBA playoffs (like who's in-it-to-win-it), and a 70-year old woman, who, in the words of Forrest Gump, "just kept on runninggg." We've also got a Coachella debacle (because it wouldn't be weekend #1 without a scandal), and a West coast recipe that you definitely want to get your hands on. On your mark, get set, GO!!
WATCH: Warriors vs. Blazers 1st-Round Series
Forget about the Empire State of Mind; these days it's all about the Golden State of Mind. The first round of the NBA playoffs started this past weekend and the talk of the town is all about the Golden State Warriors (#1 seed) vs. the Portland Trail Blazers (#8 seed). Not only are the two teams ready and willing to talk trash, but the Warriors are also favored to sweep the number 8 seed to the side on their journey to score those championship rings. Or, in Draymond Green's case, swat them to the side. The first game of the series ended in a W for Golden State, defeating Portland 121-109. While that wasn't exactly a surprise, one of the many looming questions is if the Warrior's will still slam dunk the Blazer's out of the playoffs as easily as predicted. Would it be a different story if Jusuf Nurkik came back? What if the Warrior's didn't have Kevin Durant? And, who should Steph Curry be guarding? We're just as curious as you are! Which is why we're really glad it's being discussed via FOX Sports on XUMO. Watch here, to get in on the discussion.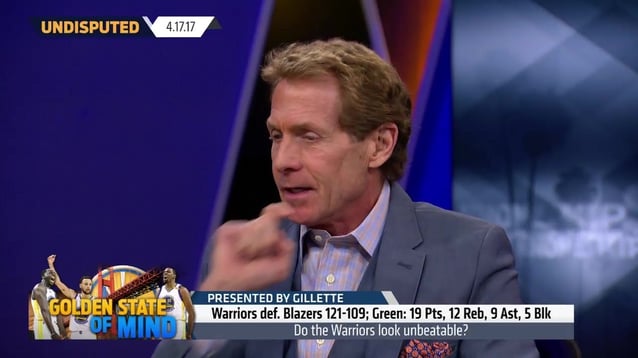 WATCH: First Female Boston Marathon Runner Races Again
Who run the world? Girls! That's the song we envision was playing on Kathrine Switzer's iPod as she ran in the Boston Marathon for the second time this past Monday. Other than a Queen Bey fan, you might recognize her as the first woman to officially run in the Boston Marathon back in 1967. Switzer was told to 'get the hell out of my race' by a Marathon official who tried to rip her bib (No. 261) off, but with some support from fellow racers, she was able to finish. Fast forward fifty years, and she's back, back again (thanks Slim Shady). If you're not already inspired by this story, this oughta do it: Switzer completed the race on Monday in a little over 4-hours, and her bib #261 was officially retired in her honor. [Insert slow clap here]. Click here to watch more on this, courtesy of Sports Illustrated on XUMO.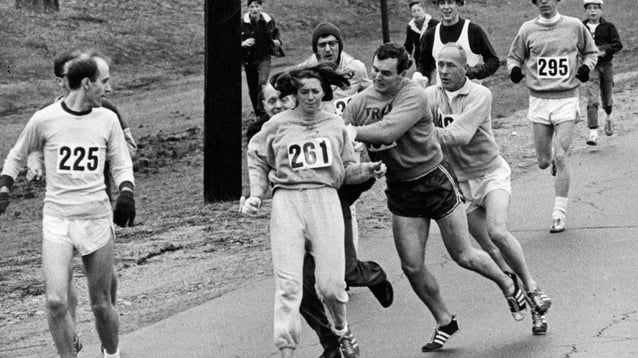 WATCH: Coachella Festival-Goers Band Together to Catch Thief
Pic or it didn't happen. That's what hundreds of Coachella festival-goers almost couldn't deliver on this past weekend when a thief stole over a hundred phones at the music festival. Fortunately, Steve Jobs could see into the future and knew this might happen so he and the rest of Apple created "Find my Phone" which allows someone to locate their phone remotely. This was how the phone-bandit was caught, and everyone was able to press play and resume a happy ending to their weekend. See how it all went down, via the Veuer channel on XUMO. And to think, if the phone-bandit was never caught then we might have missed out on this awesome video compilation of these Coachella bound cats! TGFC (thank goodness for Coachella...or cats).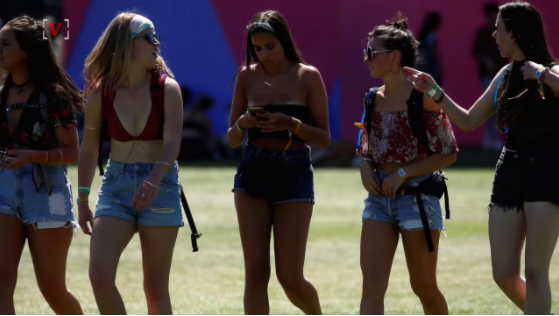 WATCH: In-N-Out Burger at Home
Ever heard the phrase, 'West Coast Best Coast"? It was coined because the XUMO HQ is located on the West Coast. Okay, just kidding, but it should be! What the phrase is probably referring to is the infamous In-N-Out burger, which is the envy of just about everyone who doesn't live on the west side of the country. The iconic Double-Double is held sacred and likely the most Instagrammed hamburger of all time. And now, we are ready to share the secret with you, even if you don't live on the West coast. Yep, you heard that right. On this week's Tastemaker Tuesday, learn how to make your own In-N-Out burger at home! Click here to get the recipe, via the Tastemade channel on XUMO.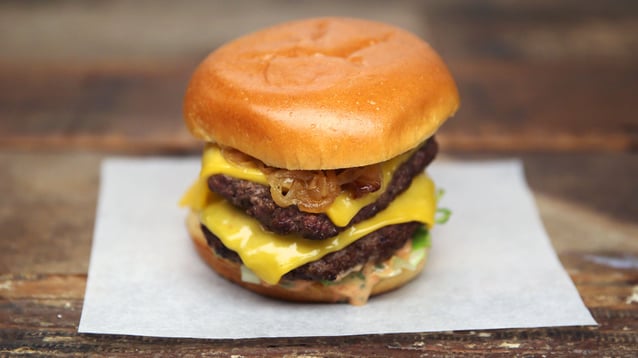 Come back next week—same time—for next week's specials!