As well-adjusted adults, we may have learned to suppress our self-indulgent tendencies in favor of social etiquette, but that doesn't mean the inner voice demanding instant gratification is ever truly silenced. I don't know about you, but my inner voice sounds remarkably like Queen:
"I want it all.
I want it all.
I want it all.
And I want it now!"
The time has come to take these words to heart.
"On-demand" (as it relates to products and services) is something that has characterized the last couple of decades, but the truth is, we—as a consumer culture—have always desired and championed on-demand access to the various things we consume. This is why disruptive tech and business models like Amazon Prime and Uber are so successful. Today's connected consumers know exactly what they want, when they want it, and where to get it—and successful brands are the ones that are able to deliver on all counts. This intersection of technology and an on-demand culture represents a great shift in how brands win customers. The customer experience is paramount, and convenience is the name of the game—and this attitude is changing the parameters of success across all industries.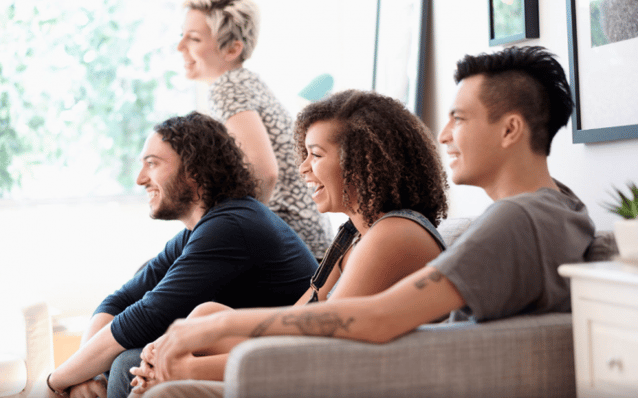 The television industry is no exception. Not only do people watch less TV than they used to, cable companies are raising prices in a desperate attempt to offset demand, pushing viewers even further away. Still, TV revenue is expected to grow by five percent until 2017. Why, despite lower viewership, is TV still likely to come out a winner? Because consumers' appetite for unique engaging content is increasing and digital services are picking up the slack that traditional multichannel video programming distributors (i.e. cable and satellite providers) are leaving behind. In fact, eMarketer estimates that 93.7 percent of millennial Internet users will watch digital video content in 2016, a number that is expected to grow as digital content becomes more relevant and accessible.
In response to this upswing in interest for on-demand content, major players in the publishing sphere are stepping up their digital video presence and increasing production on the kinds of content viewers want to consume. Hugely popular digital brands like Buzzfeed, Vogue, and GQ now have channels that are accessible directly on TVs, with no cable bill required. This content extends beyond movies and traditionally formatted shows, and encompasses everything from news, podcasts, educational videos, and more—all of which can be viewed on connected TVs, on demand, and across devices with seamless viewing experiences.
So what's making this new way to TV possible? The answer is OTT (over-the-top) services that are surfacing content that more and more people actually want to watch and making it easily accessible all in one go. It's estimated that 72.1 percent of US Internet users will use OTT video services by 2019 (nearing saturation of the market), indicating a dramatic new direction for television as we know it. Indeed, consumers are no longer bound by (or bundled into paying for) the programs and schedules mandated by cable and satellite providers. Instead, they're gravitating towards technology that enables them to access the exact types of content they want, when and how they want to view it. This is the reason that cord-cutting attrition more than doubled in 2015, netting pay-TV companies a loss of 385,000 subscribers—and it also explains why Internet-connected TV ownership saw a 14 percent surge between 2014 and 2015.
The Digital Age has granted each of us greater access to information and insights into pretty much everything we could ever want, which provides us with valuable leverage against competing brands; those that can't give individual consumers more of what they want will lose out to brands that can. The new era of TV is a perfect example. Instead of being stuck watching and paying for content that isn't relevant, technology is helping to create platforms that are united for the purpose of delivering the best experience for each individual consumer. These collaborative partnerships help both brands and consumers get a step closer to the promise of "I want it now." It is definitely an exciting time for the empowering Freddie Mercury voice in all of us and it means that instead of resentfully paying for a bunch of programs and services we don't care about, we can all sit back, relax, and be free to TV any way we want.
Colin Petrie-Norris, CEO of Xumo
As CEO of Xumo, Colin believes that getting content to television needs to be democratized. He has successfully partnered with the world's largest television manufacturers to revolutionize the way TVs are programmed. With traditional Linear TV viewership declining, he recognized the need to change things up. As a result, he spearheaded an initiative that combined Linear TV with over-the-top (OTT) content creating a viewing experience that put content and the viewer first. Colin has led a team of engineers to create Xumo, an intelligent and intuitive application that seamlessly integrates with Smart TVs, smartphones, tablets and desktops. Colin has also demonstrated expertise in content development by successfully brokering several relationships with Digital Networks, Traditional Media Brands, multi-channel networks and individual Makers to make the most sought after digital content available through Xumo—streamable on any device. His extensive background in establishing and building worldwide advertising networks has afforded him insider knowledge on how to best monetize digital content that is then passed along to each partner. To learn more about Xumo and Colin's plans for the company, visit www.xumo.com.