What's cookin' good lookin?! Ready to hear about what's goin' on around town? This week on the Junk Food Blog, we're going cyber and hopefully won't make you WannaCry (grab your tissues just in case). We're presenting our first political mash-up on the recent political landscape, giving you an update on the first part of the NBA Western Conference Finals, and practicing our pageant wave while we grace you with videos on the newest Miss USA. We've also added in some completely random Game Of Thrones references, because we're having a really hard time waiting until July for the new season and just GOTta have some Game of Thrones in our life. Let the games begin!
WATCH: What to Know About the Global Ransomware Attack
You're makin' me WannaCry. What your mom said when she got the beautiful flowers you sent for Mother's Day...or what over 150 countries said when they found out that a large group of hackers successfully cyber attacked everyone's computers this weekend. This was not the time to be PC, and I'm not talking about being politically correct. Thousands of Microsoft Windows systems were sent emails with hidden malicious malware, (named WannaCry), that would lock all the files on the computer. At that point, the hackers would then request people cough up a whole lotta' cash money in exchange for their data. (Paging Tim Cook, we've got a new TV ad for you). Most notably, this massive cyberattack affected England's health organization as well as Germany's rail service and even FedEx here in the US. If reading about this is makin' you WannaCry, then here's a video that will tell you everything you need to know about the attack. The icing on the cake? It's rumored to get worse.. DUN DUN DUNNNNN.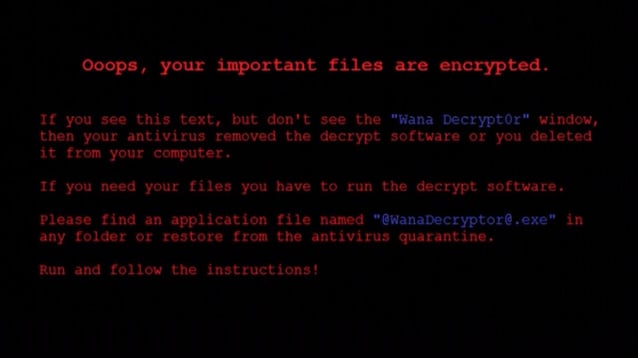 WATCH: James Clapper: U.S. Government is 'Under Assault' After James Comey Firing
Welcome to our first political mash-up! No, unfortunately we haven't created a video of singing politicians, although you can find one of Steve Bannon, here, courtesy of Funny or Die. Instead, I'm going to stay short and sweet with the political updates for this week, and mash them all up into one section for ya! Save the clapping until the end, please. Speaking of, did you catch James Clapper's interview this past weekend? The former director of the National Intelligence had a few things to say about the layoff of FBI Director James Comey, and let's just say he is not giving Trump a round of applause for the controversial decision to let Comey go. Watch more on what he had to say, here. Also, since when is it a prerequisite to be named James with a last initial of "C" in order to become a director of a governmental organization? Maybe James Corden will consider it someday.. In other weekend news, North Korea is still playing with fire. Our wildling friends North of the wall launched a ballistic missile that landed near Russia. Here's, what Putin had to say. Just kidding. But really, here's what he actually had to say about this.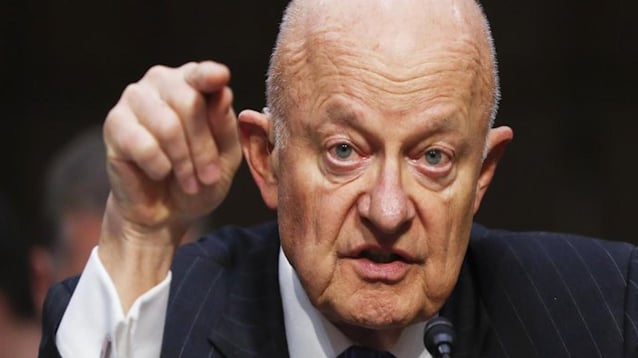 WATCH: Warriors Beat Spurs in Game 1 of Western Conference Finals
Now that we've talked about what's going on in the North, let's move to the West(eros). The NBA Western Conference finals started on Sunday, and the Warriors came back from a 25-point deficit to defeat the Spurs. Before you bring out the bubbly, check out what our friends at Undisputed on FOX Sports have to say about the match-up. Sounds like these Warriors might have an achilles heel.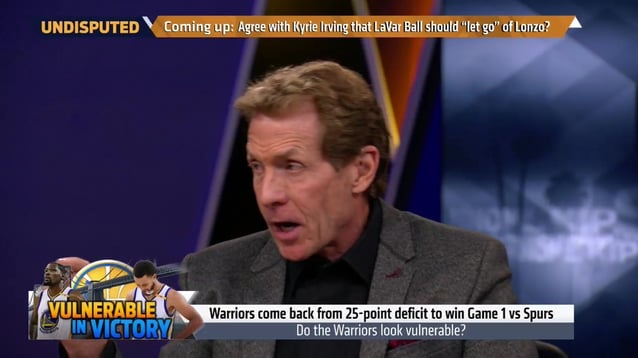 WATCH: Scientist Kara McCullough Crowned Miss USA 2017
Elbow, elbow, wrist, wrist, wipe a tear, blow a kiss! Oh hey, didn't see you there; just practicing my acceptance of the crown, although it's looking a little more Gracie Hart and less Kara McCullough. Last Sunday was the Miss USA pageant, and for the first time in history, the contestants from Washington DC have won the crown, (to the seven kingdoms), 2-years in a row. Watch out Khaleesi. Kara McCullough is a scientist working for the U.S. Nuclear Regulatory Commission and is planning on spending her reign promoting STEM (science, technology, engineering and mathematics). You go, glen coco. Learn more about the newest Miss USA, here.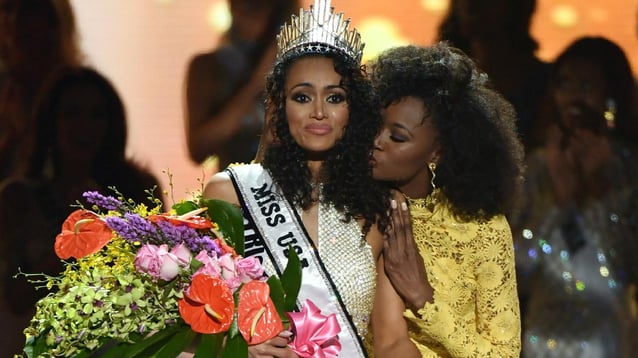 Come back next week—same time—for next week's specials!