This week on the Junk Food Blog, we're catching you up on all the latest and greatest (and some not so-greatest) happenings. We've got the Senate going "Nuclear" (not to be confused with the Syria Strikes, which you can catch up on, here) to officially approve Judge Neil Gorsuch's appointment to the Supreme Court, and the secret that nobody knows (and by nobody, we mean everybody) to making the perfect grilled cheese for National Grilled Cheese Day. To continue the fun, we've got United Airline's hot mess express of a month and the 2017 Masters champion that has been working for that title since the 90s. It's new, it's great and it's all on XUMO! Enjoy everybody!
WATCH: Gorsuch Sworn in as 113th Supreme Court Justice
Remember that line in wedding vows that goes "Till death do us part"? Judge Neil Gorsuch certainly does. On Monday, he officially became BFFLs (best friends for life) with the Supreme Court and was sworn in as the 113th justice. Not kidding about the whole 'for life' part– justices serve no fixed term – they serve until their death (like Gorsuch's predecessor Justice Antonin Scalia), retirement or conviction by the Senate. I know what you're thinking, "Didn't the Dems vehemently oppose Gorsuch?" Yes, good point! The GOP-led Senate went "Nuclear" (aka changed the rule book) so they no longer needed minority party support for a nominee to get the job and confirmed Gorsuch last week. After this bumpy, year-long road, this was a big win for Trump's #squad and he not only praised the new justice at the swearing in, but also gave himself a figurative gold star for getting it done during his first 100 days in office. Click here to see how it all went down on the Reuters channel on XUMO.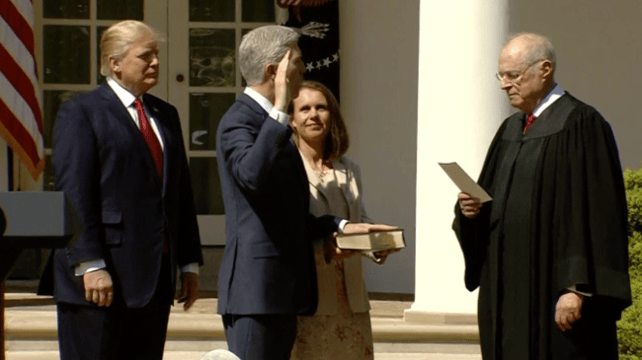 WATCH: How to Make the Perfect Grilled Cheese
Sweet dreams are made of cheese, and, who am I to disagree? Okay, that might not be how the song goes, but I also don't disagree with this version, either. Wednesday is National Grilled Cheese day, and aside from our regularly cheesy jokes (What kind of music does cheese listen to?... R 'n; Brie, obvi), we want to make sure you're prepared with the know how to create the perfect grilled cheese. As Mom always says, "tryyy it, you'll like it!!" And if you don't, we know another fan favorite that goes well with cheese. It starts with 'W' and ends with 'ine' and our friends at Wine Oh TV coincidentally have a great channel on XUMO, too!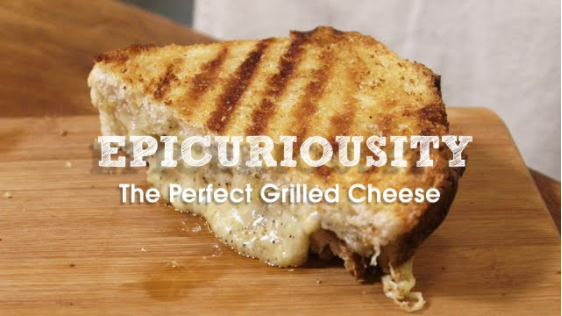 WATCH: United Airlines Passenger Dragged Off Flight
If there's one group you've seen in the headlines more than Trump, it's United Airlines. The company has given flight to the meaning "hot mess express" this month. First, there was #leggingsgate when a United gate agent said 'bye bye bye' to two teenage girls wearing leggings and restricted their access to the plane because they were not dressed properly. Don't get your leggings in a bunch too fast, the travelers were part of United's employee pass program and had purchased tickets at a discounted rate. The fine print with those rates is a dress code that does not permit leggings. So, no, United Airlines is not judging your yoga pants. But, you can get the lowdown on that here courtesy of the TYT Channel on XUMO. More recently was the unsettling video footage taken on a United Airlines flight of security guards dragging a passenger off the plane by his hands and legs. Why in the world would they do that? Well, my friends, it has to do with a little thing they like to call overselling. Almost all major airlines oversell their flights to account for the inevitable no-shows but sometimes the bluff doesn't work and everyone actually shows up. Like in this case. United asked for volunteers to give up their seats and when no one raised their hand, they randomly picked people to kick-off – kicking and screaming and all. Enter stage right, the internet wrath of a thousand suns on United, like the birth of the #NewUnitedAirlinesMottos hashtag.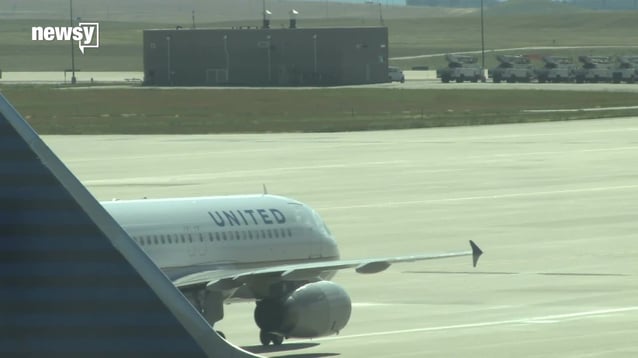 WATCH: Sergio Garcia Wins The Masters
Alright, next we have a pop quiz for you. At what age are you considered a legal adult in the United States? How old do you have to be to vote? Ding ding ding, you guessed correctly (working off the honor code here), 18!! 18-years is also how long it took our new 2017 Masters Champion, Sergio Garcia, to win this sought-after title. This is one of those success stories that will set the standard for locker room pep talks and motivational fight songs for years to come. Five-years ago you could say that Garcia actually put the O in "hole in one' and by that we mean he had 0 wins out of 73 previous Major appearances. At one point he even stated that he'd never have the skills to win a major. Queue some Karate Kid wax on, wax off action, and with a birdie on the first playoff hole we said goodbye Tiger, Hello Sergio!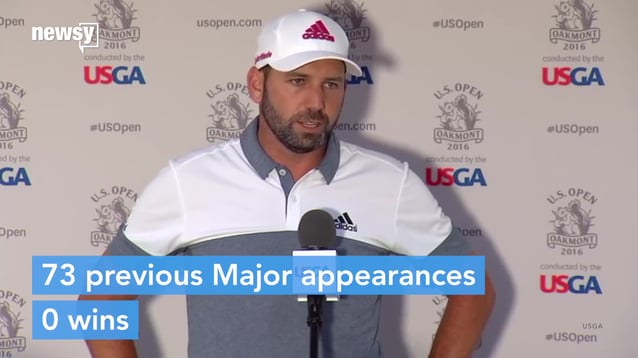 Come back next week—same time—for next week's specials!