This week on the Junk Food Blog, we're as eclectic as the outfits you saw at Coachella weekend #2. While there won't be any flower crowns or crop tops here, we do have a female astronaut breaking boundaries all the way to space, a refresher course in sexual harassment feat. Fox News, an eerily familiar French election, and a punny stick-y bun recipe that will have your mouth watering. What do all these things have in common? They're all on XUMO!
WATCH: NASA Astronaut Peggy Whitson Keeps Breaking Space Records
Sandra Bullock, move over—there's a new space mover and shaker in town. NASA Astronaut, Peggy Whitson just broke the record for spending the most cumulative time in space for any American, EVER. To date, she has spent 534 days, 2 hours, and 49 minutes in space. Doesn't that make you want to sing that song from Rent that goes "five hundred twenty five thousand, six hundred minuteeeesss!" Okay, that might be a stretch. But, wait, her records don't stop there. She is also the first female to command the ISS (International Space Station, please take caution and make sure not to add an extra "I" into that acronym) TWICE, and has completed the most spacewalks of any female astronaut. Think she ever did the moonwalk up there? You can ask her that question as soon as she returns, which is scheduled for September. In the meantime, check out how cool she is via the Newsy channel on XUMO.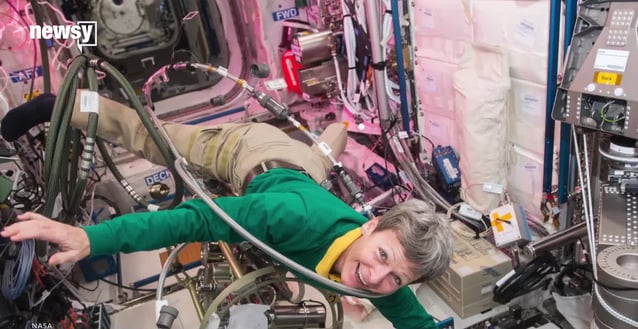 WATCH: CNN Anchor Alisyn Camerota: 'Ailes Did Sexually Harass Me'
Remember when you were in middle or high school and you learned what sexual harassment was and the whole, "it's not okay" part of the lesson? Well, apparently, Roger Ailes and Bill O'Reilly both pulled a Ferris Bueller that day and played hookie. ICYMI, over the last year, Fox News has been handing out detention slips left and right for sexual harassment and expelled (aka fired) chairman, Roger Ailes and anchor, Bill O'Reilly due to over a dozen claims against the two. This PR nightmare for Fox News is the gift that keeps on giving...literally. Ailes and O'Reilly supposedly received a hefty $65 million (combined) in severance. You might be feeling all the feels when reading about this, and so did former Fox News anchor, Alisyn Camerota. She came forward and spoke about her experience, and you can watch it here, courtesy of TIME, on XUMO.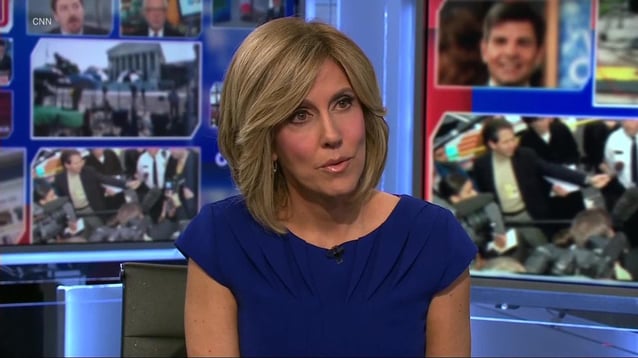 WATCH: The Results Are In For France's Presidential Election
The days are gone of booing someone off stage with rotten tomatoes or produce; now it's all about the pastry ingredients. If you didn't see the John Oliver episode on the French election, then you might be confused. No worries, we got your back. France is in the midst of their presidential election, and after Sunday's preliminary round, the country voted off 9 of the 11 candidates. No one candidate received over 50% of the vote which results in a runoff and second round election, taking place on May 7. The two finalists left to duke it out for the presidency, Marine Le Pen and Emmanuel Macron, are about as similar as Donald Trump and Hillary Clinton, or even Taylor Swift and Kanye. Le Pen leans far right and is pro 'Frexit' and immigration bans. Macron is a centrist and leans more on the Hillary side of those aforementioned issues. Feeling a bit of Déjà vu? Us, too. Watch more on the French Election, here.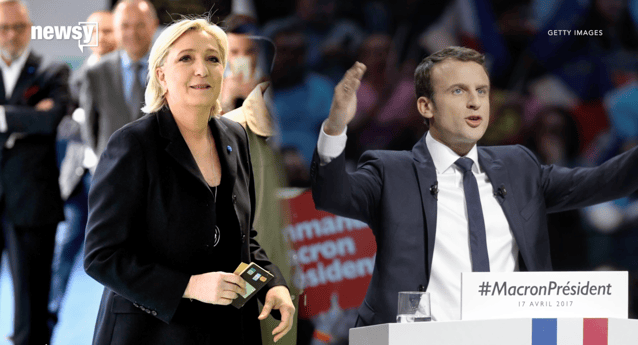 WATCH: Cinnamon Sweet Stick-y Buns Recipe
'I like big buns and I cannot lie.' We can't resist a good food pun, and neither can our friends at Tastemade. Presenting this week's Tastemaker recipe: CINNAMON SWEET STICK-Y BUNS!! These are adorable, easy-to-make sticky buns - on a stick! Get it?? These treats are perfect for entertaining or an on-the-go breakfast snack! And you know what they say about breakfast...it's the most important meal of the day! Watch and learn how to make this snack on the Tastemade channel.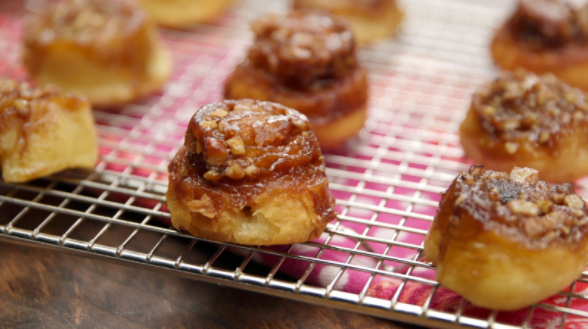 Come back next week—same time—for next week's specials!