There is only one word to describe the Junk Food Blog this week; HOT. Not only are the temps rising here in Southern California, but things are heating up politically as Trump continues on his first foreign trip as POTUS. We're firing up our grills in preparation for Memorial Day Weekend barbeques, and H-O-T (or haute) is an accurate descriptor for the outfits we saw on the red(hot) carpet at the 2017 Billboard Music Awards this past weekend. We've got the videos and cheesy commentary, so bring a glass of water and a mini-fan and let's dive on in!
WATCH: Trump In Saudi Arabia: 'This Is Not A Battle Between Different Faiths'
President Trump left for his first foreign trip this past weekend, olive branch in one hand, and Melania's hand in the other. First on the itinerary was Saudi Arabia, where he spoke to the leaders of several Muslim countries. In his speech, Trump called for the Muslim world to come together and drive out terrorism. He cited that the battle against Islamic extremism is not a battle between different faiths, but rather barbaric criminals. Click here, to watch more on his speech. Next, he heads on over to Israel to talk peace between Palestine and Israel. Interesting timing considering the recent faux pas he made by leaking highly classified information to Russia that could cause some pretty heavy damage between the US and Israel. Relationship status officially changed to: Isreal-ly complicated. Watch more on this, here, via the TYT channel on XUMO.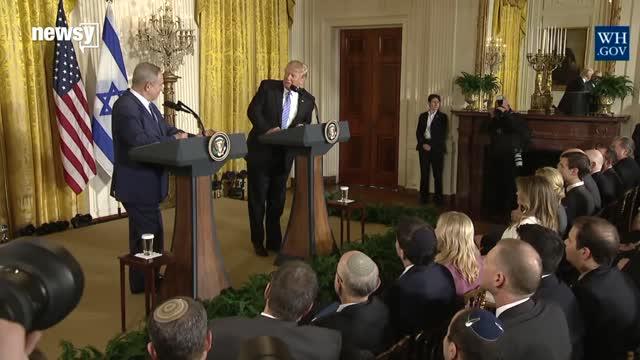 Put another shrimp on the barbie! That's what we'll be saying this weekend as we slip-n-slide buns first into three work-free days of barbeque bliss. This Memorial Day Weekend, we're dusting off the ol' grill (click here to learn how), and throwing a sizzling backyard BBQ. Chances are, we're not the only ones with this sun-and-fun filled idea, so if you're in need of some inspiration, you've come to the right place! This video will guide you through setting up a colorful mix-and-match table setting AND will also give you recipes for grilled turkey burgers, salmon, zucchini, and pineapple. #Jackpot. But wait, it keeps getting better. Check out this video for a recipe on how to make bacon-wrapped hot dogs, courtesy of Epicurious. The only thing we ask is you practice safe-grilling. Normally we fully support droppin' it like it's hot, but in the case of barbecuing PLEASE take caution and do NOT drop it like it's hot...onto the ground (like that guy). Aside from challenging each other to hot dog eating contests, we'll also be taking some time to honor those who have served our country, those who continue to serve; and most of all, to those we have lost. Cheers to all of you!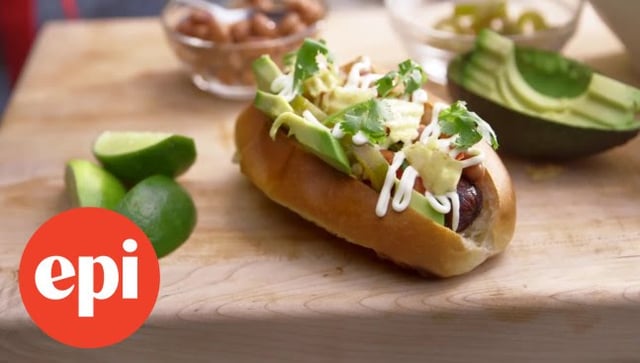 WATCH: The Best Looks from the 2017 Billboard Awards
"Hello?" That's what Adele says when that hotline bling. This past weekend was the 2017 Billboard Music Awards, and as the top male artist, Drake took home 13 awards, surpassing Adele's previous record of 12. I'm sure by next year it will all be water under the bridge. In other awards news, Queen Bey won Top Female Artist, and Cher gave a "I have goosebumps this is so good" type of performance. Although this awards show is technically about honoring those artists whose music is off the charts, it always results in everyone making a bigger deal out of whose outfit was off the charts. So, without further ado, feast your eyes on the best looks from the 2017 Billboard Awards, brought to you by Vanity Fair on XUMO.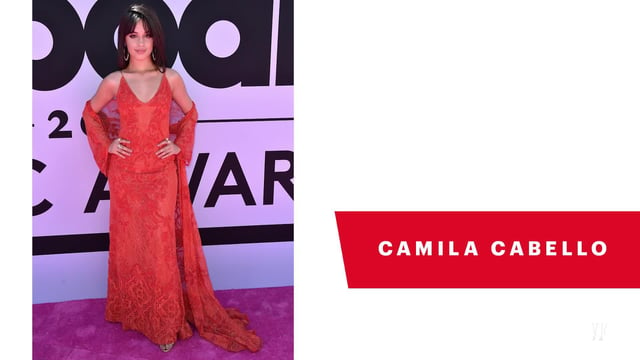 Come back next week—same time—for next week's specials!