Soo, we're really glad you're here! It's one of those 'glass half full' kind of weeks and despite some of the chaos ensuing (which we'll tell you about later, promise) we're celebrating the simple fact that it's almost Friday and that we get to eat tacos for dinner, while watching the Summer Pets compilation that's included as a Junk Food Blog guest appearance below. In other Junk Food Blog news, we're brushing off our Rosetta Stone discs to tell you all about the new Président of France, and the reemergence of the US of A's 44th president (hint: starts with "O", ends in "Bama"). Then, we're going to review Mustang Sally Yates' testimony re: Russian interference in the US election (yes, still a thing), and the FBI sans a director. The best part about all of this? It's ALL on XUMO, and have we ever mentioned it's free? Because it is.
WATCH: Emmanuel Macron Wins France's Presidency
"Voulez-vous voter pour moi?" "Oui!" That is the CliffsNotes version of what went down in France over the weekend. For those of you who are not fluent in French (don't worry, we're not either), a quick Google Translate will confirm that France said "YES" to Emmanuel Marcron's proposal to be team captain (aka France's next President). Need a little refresher? We thought you'd never ask! France hit the polls on April 23rd and voted between a whopping 11 candidates. None of the candidates got a standing O (aka received over 50% of the vote) which, by French law, requires OT (aka a second round "runoff") between the top two candidates. For the last two weeks, the final two candidates- Marine Le Pen and Emmanuel Marcron -have been campaigning to win the hearts and minds of the French people; and a little thing we like to call, control of the country. Le Pen is anti-immigration and pro "Frexit", and Macron is, well, exactly the opposite. After leading his opponent by more than 20 percentage points in the polls pre-election, Macron ended up pulling out the W...but not without a few campaign hacks. Find out what happened, here.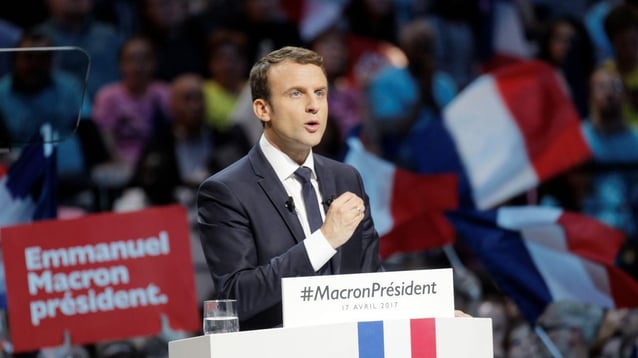 WATCH: Obama's Speech to GOP Lawmakers on Healthcare
The ghosts of presidents past is real, and is happening. Maybe not in the undead way, but #ICYMI, Obama is back. Aside from hinting at what his plans are next, he is also going to bat, in as PC a way as possible, for his legacy. Last week, the House voted to repeal and replace the Affordable Care Act (#TeamObama) with the American Health Care Act (#TeamTrump). Missed it? Don't worry (be happy), you can find out more about what this will entail, here. Now that the House passed their bill, it's the Senate's turn. It's one of the hottest issues on everyone's mind right now and will have a major impact on millions of lives, which is why Obama brought it up this past weekend. While accepting the John F. Kennedy Profile in Courage Award, Obama delivered a powerful message directed at GOP lawmakers on the topic of, yep, you guessed it, healthcare. Watch more on Obama's speech, here.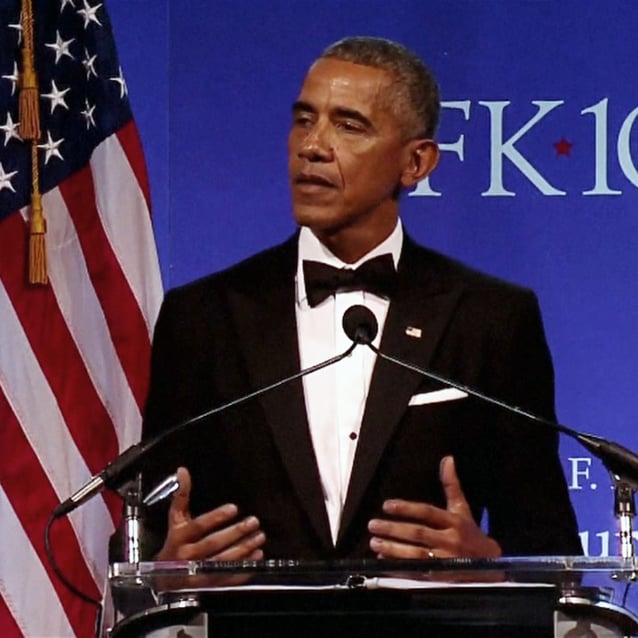 WATCH: Sally Yates' Testimony Before the Senate Judiciary Committee
Don't let these next videos go Flynn one ear and out the other, because you're going to want to pay attention. On Monday, former US Attorney General, Sally Yates, testified in front of a Senate committee confirming that Michael Flynn, the former national security adviser to Trump, did in fact discuss sanctions with Russia and the opportunity for them to be lifted under the new Trump administration. We know it feels like you've been hearing about this since Vietnam, but this time it's REALLY important because Monday's testimony was the first time it has been publicly confirmed that all of the allegations are true. Before we mic drop, take a look at Sally's opening statement, here. Then, we've still got more for you! Watch part of her testimony, here.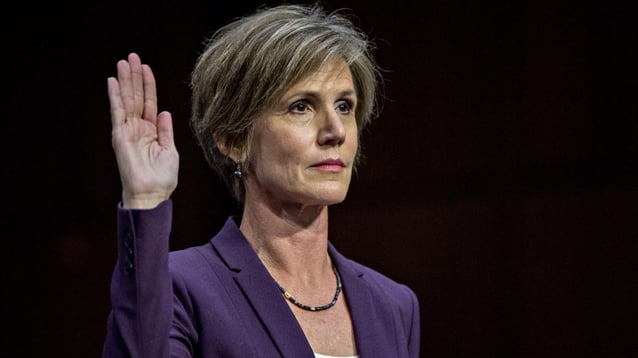 WATCH: Trump Fires FBI Director James Comey
Tuesday night, President Trump said, "ya fired" to FBI director, James Comey, and handed him a pink slip. You probably remember Comey as the guy investigating Hil's emails right around the election, and more recently, as the guy leading the investigation on whether or not Trump's campaign had anything to do with Russian interference in the election. With Comey out of the picture, Trump is dusting off the ol' job description and buying a bunch of "Help Wanted" signs to find Comey's replacement. Despite the country being deeply polarized on just about everything right now, most lawmakers are in agreeance that the next head of the FBI should proobbbably be an independent. Check out the Newsy Channel on XUMO for more details on Comey's dismissal.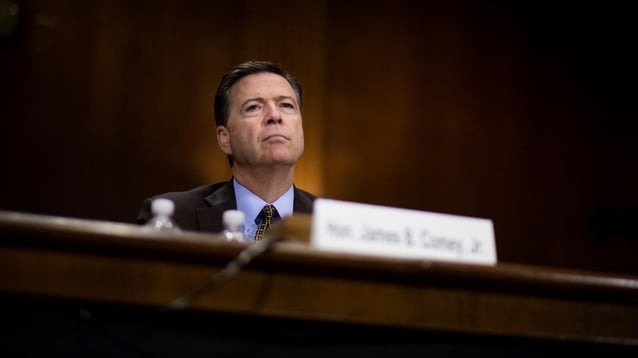 JUNK FOOD BLOG GUEST APPEARANCE
We recognize and value the importance of being informed and up-to-date on current affairs, but also believe it is equally as important to bring FUN into the work week and get in a daily smile or laugh, or even both! That's why this week, we're bringing SUMMER PETS to a screen near you! Why, you ask? Because we've got summer on our minds, and what's better than pets who love summer, too? Nothing. Well, maybe pizza, but besides that, nothing. So sit back, relax and enjoy these pets enjoying life via The Pet Collective on XUMO.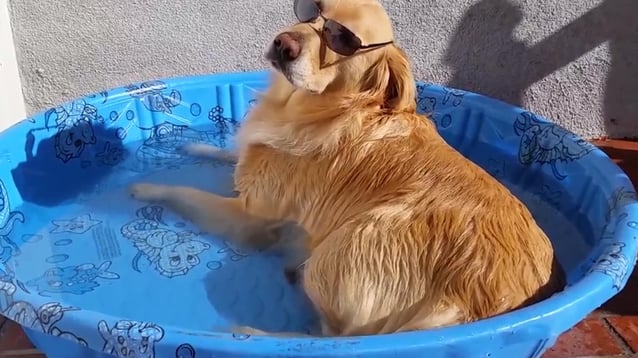 Come back next week—same time—for next week's specials!