Have you seen the headlines recently? It can be slightly overwhelming, to say the least. With alternative facts and nuclear missiles being thrown around left, right, north and south, it can be tough to find clarity with all of the clutter. We've been feeling the same way, so we dug through all of the coverage on XUMO (which is A LOT, have you seen we have over 100 channels, 14 of which are dedicated to just news?!), and hand picked a few videos to help give you the down and dirty on today's news stories. A crash course, if you will. And, who says you have to stop here? If you want to keep the party going, we're not going to stand in your way! Just head over to our web app and immerse yourself!
WATCH: Trump Condemns White Supremacists After Charlottesville Violence
Charlottesville. It all began when local officials made plans to remove a statue of Robert E. Lee (the commander of the Confederate Army of Northern Virginia) from Emancipation Park in Charlottesville, Virginia. In opposition of this, a group of white nationalists met on Saturday to protest. With them, they brought torches, Nazi and Confederate flags and chanted neo-nazi, racist and anti-semitic slogans. Enter stage left, counter protesters. They clashed (obviously) and the result was Governor Terry McAuliffe declaring a state of emergency, a car plowing into the counter protesters - killing one woman, and later two police offers dying in a helicopter crash while monitoring the demonstrations. All together, there were at least 34 people wounded. Trump spoke about this, but was met with criticism for not being specific enough. Which leads us to where we're at now; take two.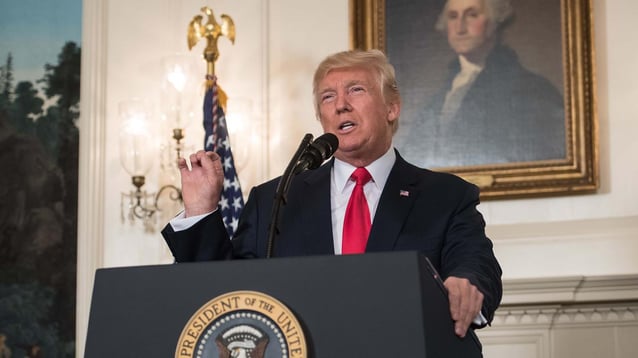 WATCH: Kim Jong Un Is Waiting For Trump and 'Stupid Yankees' To Make Next Move
North Korea. Lightly put, they're not exactly America's biggest fans. Their leader, Kim Jong Un, has increased the amount of missile tests headed our way, which is making the U.S. do a double take. Most recently, president Trump escalated the matter, threatening the country with "fire and fury." Apparently Kim Jong Un is not a fan of Game of Thrones, and returned the threat, specifically targeting the U.S. territory of Guam. Then, on Monday the North Korean leader said, "NVM, ball's in your court."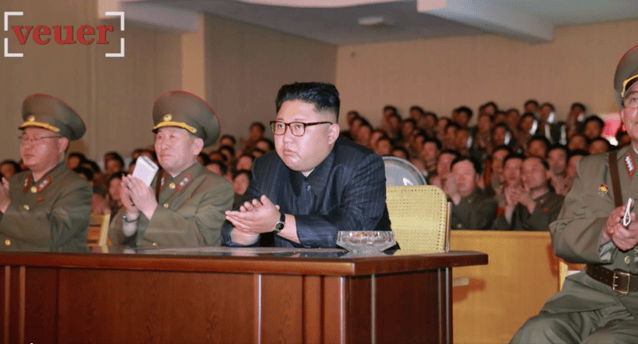 WATCH: New Trump Campaign Ad Keeps The Election 2020 Ball Rolling
We'll take it under consideration. What your boss says when you ask for a promotion less than a year after you start working at the company. On Sunday, President Trump released a new video ad, officially beginning his campaign for 2020 re-election. This comes 1,170 days before the election, and only 206 days after he's been sworn in.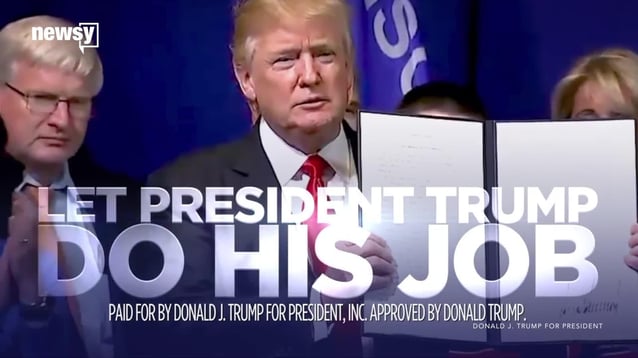 WATCH: Cowboys' Ezekiel Elliot Suspended Six Games for Domestic Violence
In other news, Ezekiel Elliot is out, and T-Swift is shakin' off her lawsuit.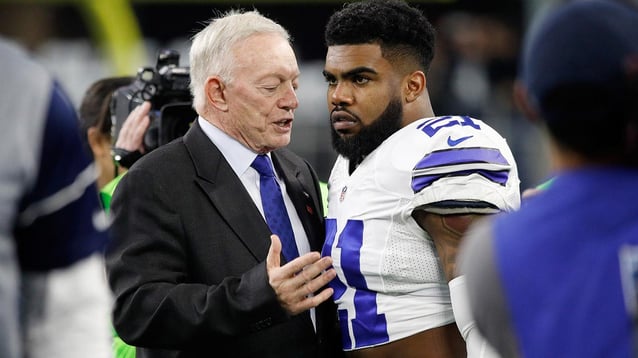 Come back next week—same time—for next week's specials!