This week on the Junk Food Blog we bring you some LEGEN (wait for it) DARY videos that will undoubtedly leave you more informed (and entertained) than before you came to kick it with us. Aside from another Barney Stinson reference, we're covering what's been a very eventful week in pro sports, the U.S. territory that wants to sit with us/U.S., and a special report on the one-year anniversary of the Pulse Nightclub shooting. And, because you may or may not have lost track of what's going on with the Comey-Trump saga, we've got a crash course for you that covers everything in 3-minutes. So what are you waiting for? Ball's in your court. Slam dunk yo'self on in!
WATCH: Steph Curry on Kevin Durant 'You got to call Kevin Durant a champ now'
Oh, happy day. That's what a whole lotta' sports teams and pros are saying. It's been a big week for sports, and we're not referring to Dennis Rodman's trip to North Korea. Sunday night, the Pittsburgh Penguins beat out the Nashville Predators to take home the Stanley Cup, and Rafael Nadal served his way into his tenth French Open title. Olé, #amirite? The Warrior's know the feeling. They closed out the NBA finals on Monday night, beating the Cavs 4-1 overall in the series. Not surprisingly, Kevin Durant powered his way to MVP, but King James (aka LeBron) still scored the most points...just not enough for the W. Monday was also the start of the MLB Draft, so we're breaking out the Cracker Jacks and Baby Ruths in celebration. Speaking of celebration, check out this video of Steph Curry celebrating fellow teammate, Kevin Durant. #DreamTeam.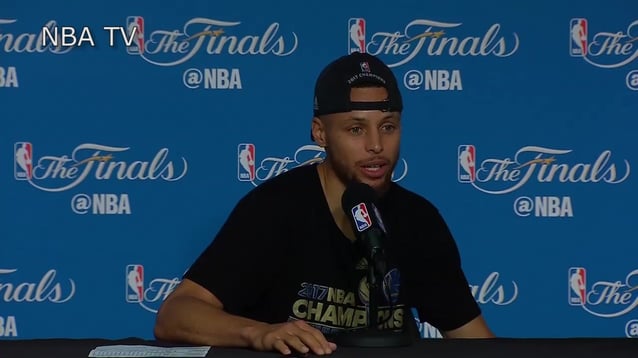 WATCH: Puerto Rico Votes for U.S. Statehood
The UK isn't the only country hitting the polls this month. If you've been to Puerto Rico in the last couple days, you might have noticed more "I voted" stickers floating around. That's because Puerto Rico held a referendum on Sunday, and the majority of people voted in favor of becoming the 51st U.S. state. Right now, PR is only considered a territory, meaning they don't pay some federal taxes, don't get as much federal money for state programs and can't vote in the U.S. presidential elections. This doesn't exactly help the massive amount of debt their economy is in - more than $70 billion (ouch). Now that the vote has gone through, this might change. In order to make it FBO, Congress has to give their stamp of approval. In the words of Barney Stinson, "challenge accepted." Want more on this? Say no more, just click here.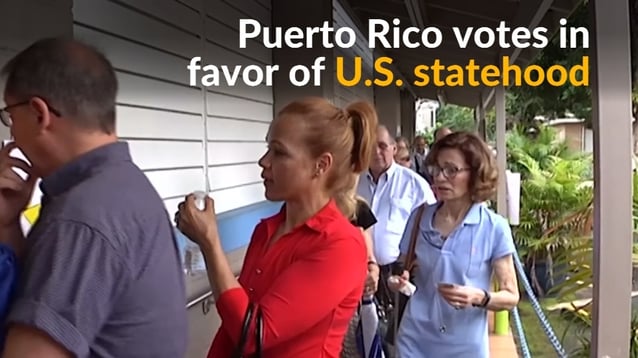 WATCH: A Glimmer of Hope After the Pulse Nightclub Shooting
June is Pride Month, and aside from attending the Pride Parades, we're keeping the LGBTQ community in our thoughts. Monday marked the one year anniversary of the Pulse Nightclub Shooting in Orlando that killed 49 people. Despite the tumultuous year of terrorist attacks and hate crimes, we're choosing to remain positive and pleased to present a Newsy special report on a non-profit that emerged from the Pulse Nightclub Shooting. The Dru Project offers scholarships and a curriculum to implement gay-straight alliances in schools. Interest piqued? Ours was, too. You can watch the full special report, here.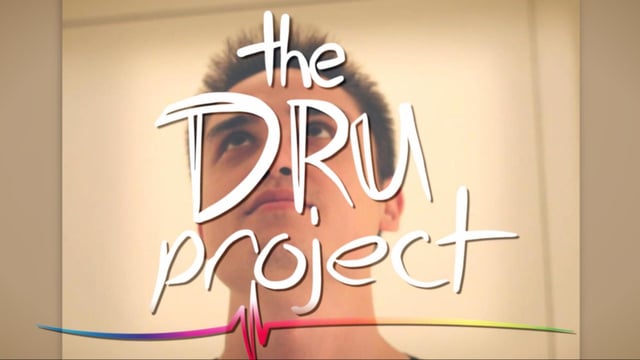 WATCH: Collision Course: The Complete Comey-Trump Saga in 3 Minutes
We're willing to bet you've heard a lil' something about James Comey and President Trump in the news lately. Okay, in reality you've probably heard a lot more than "a lil' something" about this. There's been hundreds of headlines about the two, and if you feel the compassion fatigue setting in, you're not alone. That's why this next video is going to help A LOT, despite who you agree or disagree with. Click here to watch the complete Comey-Trump saga in 3 minutes.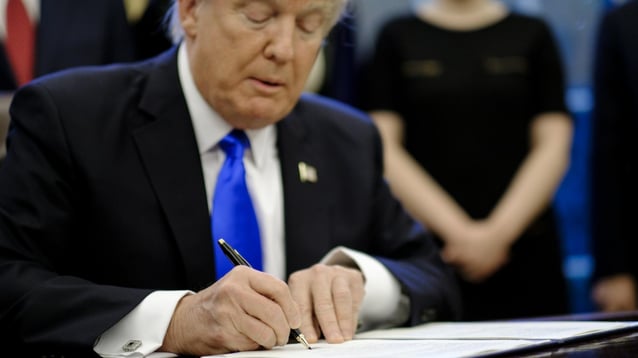 Come back next week—same time—for next week's specials!