You've been waiting patiently all week for the new Junk Food Blog, and we are here to make sure you get your fix! In this week's edition, we are giving you the background on Otto Warmbier, putting the kibosh on rumors about Jared Kushner removing his vocal cords after the inauguration, and giving you the inside look at the verdict from the teen texting suicide case. And, because this week marks the beginning of summer, we've got a cool video of people doing some pretty amazing flips, tricks and things we can only imagine pulling off in our wildest of dreams. So without further ado, dream (and read) on!
WATCH: Student Held By North Korea Dies After Returning To US
One of our favorite parts about XUMO is coincidentally also one of our favorite parts about America - it's free. However, not everyone is able to enjoy freedom like we do. Otto Warmbier experienced this first hand as a prisoner in North Korea for 17 months. The 22-year-old student died on Monday, after being released back to the United States while comatose. Newsy has the background on this, and it can be found, here.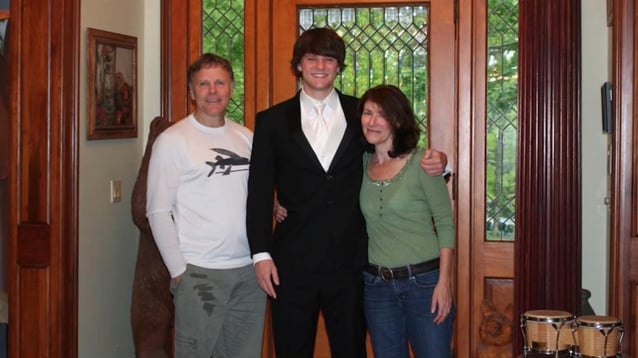 WATCH: Hear Jared Kushner Speak in a Rare Public Appearance
What does your high school speech class, toddlers, and Jared Kushner all have in common? They're all new to speaking in public. On Monday, the White House Advisor and son-in-law to President Trump spoke publicly for the first time since the inauguration. Kushner kicked off "Technology Week" (sounds like our cup of tea!) with a brainstorming session attended by the country's top tech and business leaders, who were tasked with strategizing solutions to modernize the government. What we would give to be a fly on the wall for that summit! Until we get our invite to the next summit, we've got the next best thing; a video documenting that Jared Kushner can, in fact, speak out loud, courtesy of TIME!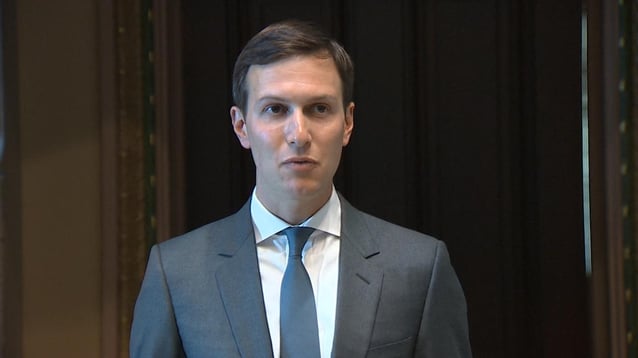 WATCH: Michelle Carter Found Guilty in Teen Texting Suicide Case
Guilty. The look in your dog's eyes when you find him surrounded by the remnants of what was once your sock drawer, or Michelle Carter. The 20-year-old was found guilty of involuntary manslaughter by encouraging her boyfriend's suicide via text messages and phone calls. The ruling has many people questioning how this expansion of criminal law will shape the courtroom for years to come. Are words now considered weapons in criminal courts? Does this violate free speech? We can't answer that for you, but we DO have several videos on XUMO that give you the information to help you formulate your own perspective and opinion on the matter at hand. To start, click here to watch a video from Reuters that outlines the verdict.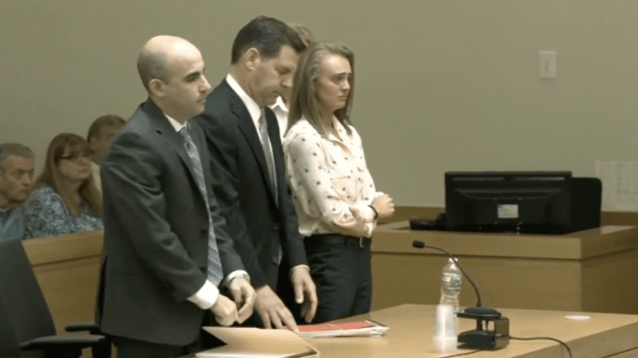 We're currently writing this to you while we soak up the sun sitting on one of those flamingo floaties in a pool, and sipping on an iced cold arnold palmer. Why? Because this week marks the beginning of summer, of course! Okay, let's be honest. In reality that would be a very irresponsible decision because if there's one thing we know very well (perhaps from several personal experiences), it's that water and electronics do NOT play nicely together. Instead, we're dreaming about that pool scenario while cranking up the AC at XUMO HQ and wishing we were a part of this People Are Awesome summer edition video. The #FOMO is real, and "awesome" is an understatement for the tricks these people can pull off. Watch here and be amazed.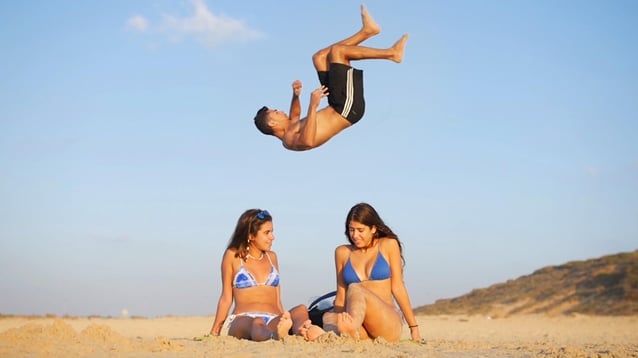 Come back next week—same time—for next week's specials!