Debate number two is in the books. From leaked tapes, to deleted emails, to jail threats, there is a lot to unpack from this one. Luckily, XUMO has you covered with comprehensive coverage from some of the most respected names in news. Check it out:
Veuer—Melania Declines Joint Interview
Even before things got heated at the debate, the world was buzzing with news that Donald Trump's team had requested Melania participate in a joint interview to help limit the fallout from Friday's leaked audio of Donald's "locker room talk" with then Access Hollywood host Billy Bush. Melania declined the interview, instead opting for the official statement we've now all parsed through for any additional clues we, as the detectives we all are, can find. Watch more on the Veuer Channel.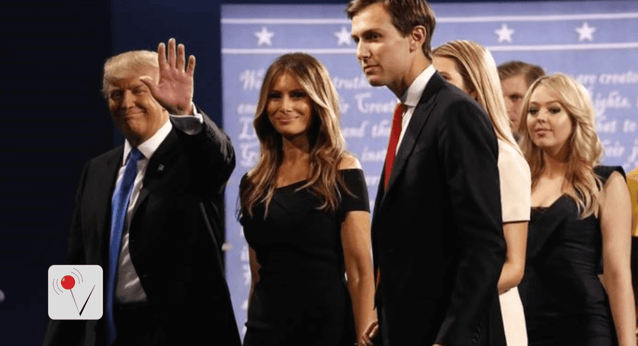 Newsy—Vicious Debate Ends on a "Nice" Note
We all know who really won the debate last night—Karl Becker. He stood, he shook off any nerves, and he delivered the best question of the night, exhorting both candidates to say just one thing they liked about the other. And you know what? It worked! They actually complied and gave (seemingly) fairly genuine answers. It was a nice moment in an otherwise decidedly less cordial debate. Watch more on the Newsy Channel.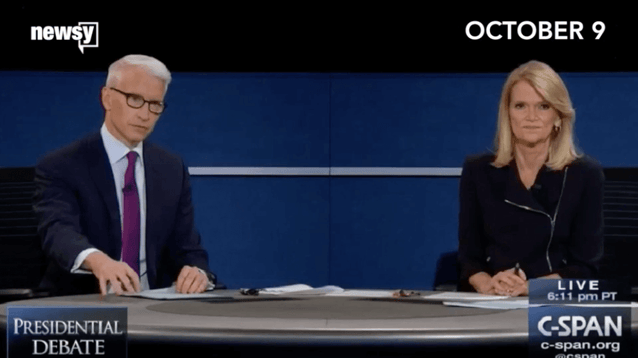 TIME—Most Tweeted Debate Moments
It doesn't count unless it get twitter buzzing. There were dozens of statements, exchanges and looks that will be written about and discussed today, but TIME has the three most tweeted debate moments to help you get a sense of what really moved the needle. Check it out now on XUMO.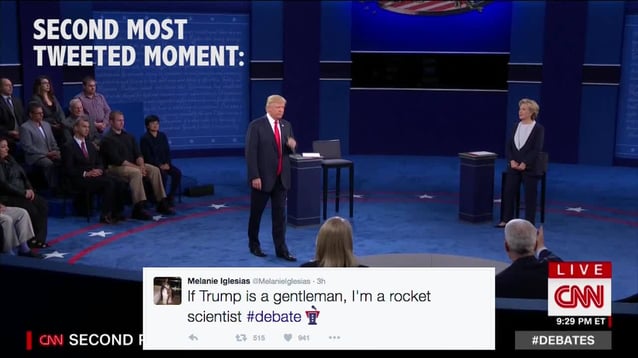 Bloomberg Politics—Trump, Clinton Get to Policy
The debate started out so nasty and personal that there was real concern the entire evening would devolve into mud slinging. However, once we got past the emails and the leaked audiotape, each candidate did get to some actual discussion on policy. The candidates discussed healthcare, Syria, taxes, religious and racial prejudice and more in a debate where much of the focus was on who was in the audience and what Trump would say about the recently leaked audiotapes. Watch the Bloomberg Channel on XUMO.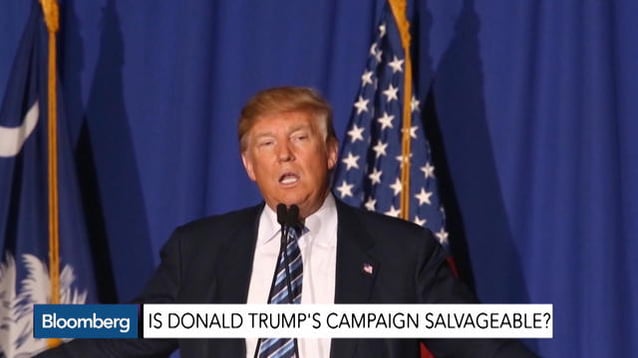 Come back next week—same time—for next week's specials!
In the meantime, here's where you can find XUMO.