Please accept our most sincere apologies for keeping you waiting this week for the latest and greatest content available on XUMO. You see, when you eat what feels like 27 pounds of turkey, cornbread, gravy, stuffing, mashed potatoes, gravy, cranberries, apple pie—and did I mention gravy?—the food comma can last well into the following week. We're not saying that's what happened here, we're just not saying that's not what happened. With that said, welcome to a special "No Food Whatsoever Because We Can't Stand the Sight of It," edition of the XUMO Junk Food Blog!
JASH—The ArScheerio Paul Show: Vanilla Ice and Flavor Flav Interview Reenactment
Ever wondered what it would be like to watch Schmidt from New Girl reenact a 1991 Arsenio Hall interview with Vanilla Ice? Of course you have. And it's even better than you've imagined it! Add in a little Flavor Flav and it's almost too much to handle…almost. Disclaimer—If you're hoping to watch this and gain better insight into Vanilla Ice's improbable rise to fame, there isn't a video on the planet that can you with that (just be grateful for the comedy!). Big thanks to JASH, one of XUMO's latest channels, for the awesome Schmidt/Vanilla Ice mash up we've never knew we always wanted!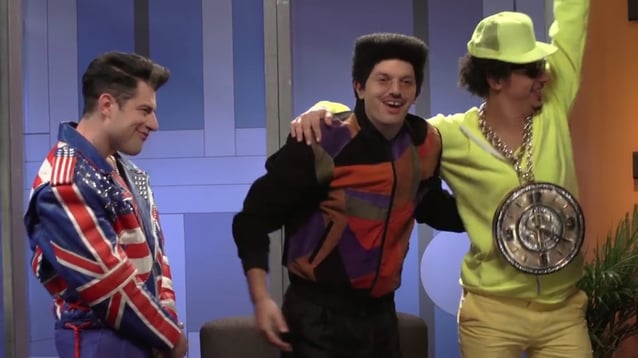 The New Yorker—HIM ROBERT, I ROBERT
I'm going to say three words right now, fully aware that it will likely result in your abandoning the rest of this blog to go watch the clip IMMEDIATELY, because that's what friends do for each other—and we're friends, right? Sorta? Okay, those three words: Robot ping pong. Yep. I'll give you a moment to clean up because I know we just blew your mind. Check out this video on The New Yorker channel on XUMO (another of new channel addition!) as Bob Mankoff faces off in an epic battle of robot ping pong and then shares some awesome ping pong cartoon jokes. If you can think of a better way to spend two minutes and twelve seconds than watching robot ping pong and hearing ping pong jokes then good for you, you must lead a very fulfilling life—or you're lying to yourself, because I can't imagine what could be better than this!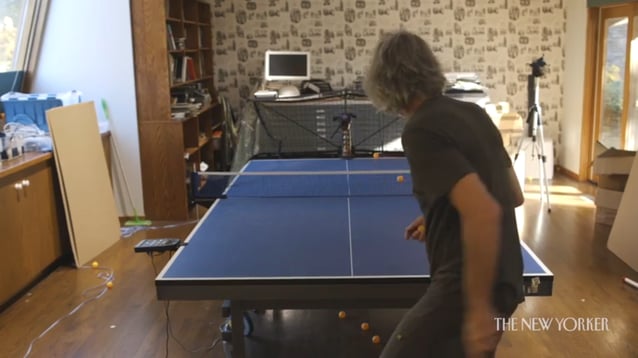 Buzz60—Victoria's Secret Fashion Show Sneak Peak
It's billed as "Lingerie's Christmas Gift to the World," and it's coming Monday, December 5. Are you fantasy Supermodel lineups set for the big event? Just kidding, the Victoria's Secret Fashion Show is not a fantasy sport...yet. But you will be able to find a model wearing 450,000 Swarovski crystals wearing more than 10 pounds on the runway! buzz60 on XUMO has a backstage pass to everything that goes into this year's show and their happy to share with you—very generous, that buzz60 crew!
FNTSY Sports Network—2016 Fantasy Football Week 13
It's almost playoff time and you know what that means. Say goodbye to your wife and kids, take the next few weeks off of work, head to your home bunker with four large flat screen TVs and lock the door. It's time to lock in who you're going to start, sit, drop and pick up. There's nothing more important heading into the playoffs than identifying that one sleeper no one else has thought to pick up but you just know is going to explode! Pat Mayo breaks it alllll down on the Week 13 Rankings Debate.Good luck and may your touchdown-dependent tight end hit pay dirt this week!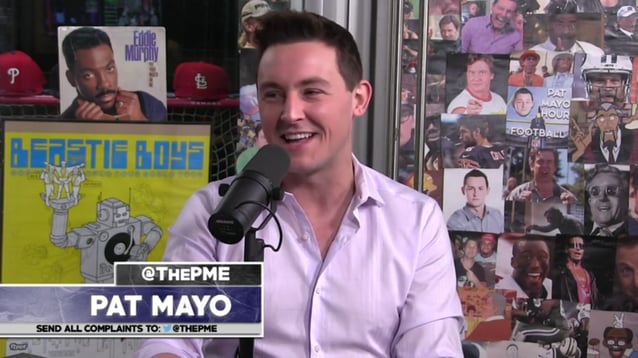 Come back next week—same time—for next week's specials!