And that's a wrap. Whether you're elated, devastated or just deeply, deeply concerned, the election is over. We know Donald Trump is the President-Elect, but beyond that there's still a lot to unpack. How will this unprecedented and unlikely election result impact financial markets and the world economy? Will Trump be gracious in victory? How are Trump's supporters reacting around the world? XUMO has all the bases covered with clips, highlights and analysis from last night's historic election result.
Bloomberg Politics—Trump and the Markets
In this clip, Bloomberg Politics takes a closer look at economic policy and the markets in a Trump Presidency. Trump's strong views on immigration, trade and foreign policy lend to uncertainty which can often lead to volatility in the markets. There are a lot of variables and only time will tell, but this XUMO video does a great job of laying out the groundwork for understanding the economic implications of this historic election.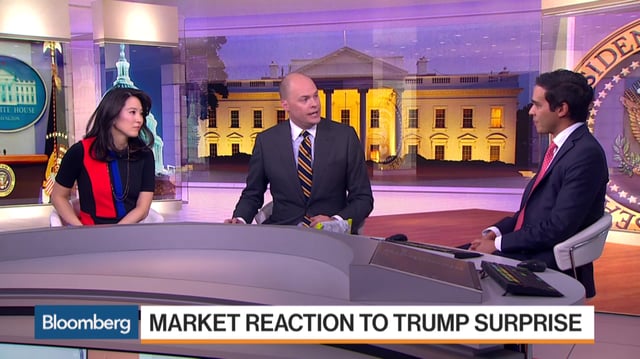 Newsy—Donald Trump Victory Speech
Donald Trump opened by saying he had spokenwith Secretary Clinton and the two had congratulated each other on a hard fought campaign. He then stated unequivocally that he would be President for all Americans, not just his supporters. He also spoke directly to the world community, emphasizing that while he would put America's interests first, he would pursue fair trade deals with foreign countries. Check out the highlights from the Donald Trump victory speech here on XUMO.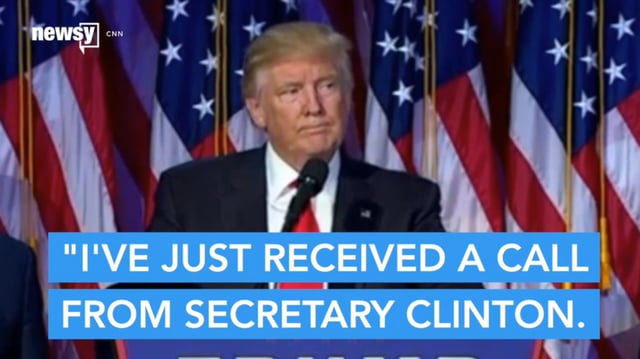 TIME—Hillary Clinton CampaignChief Addresses the Crowd
In the early hours of the morning, Hillary Clinton Campaign Chief John Podesta addressed a decidedly bewildered and uneasy New York City crowd gathered to support Hillary Clinton at the Javits Center. He told them that every vote counts and that some states were still too close to call. He asked everyone to go home and get some sleep. By the time people woke, it had become clear Trump was the victor. Hillary Clinton is still planning to deliver a concession speech but catch highlights from John Podesta's remarks last night here on XUMO.
Reuters—Europe's Far-Right Celebrates Trump Victory
It's difficult to find anyone who doesn't have strong feelings about the 2016 election, and that extends well beyond America's borders. The far-right wing across Europe is toasting Trump's victory (quite literally in Russia) and acknowledging the significance of thishistoric election outcome for the world's most powerful country. No doubt this election will have an impact on each of these countries as well. XUMO has you covered with a recap of Trump supporters reacting across Europe.
Come back next week—same time—for next week's specials!
In the meantime, here's where you can find XUMO.