Are you aware that CES just wrapped up and, according to what we saw there, robot cars are going to be controlling our lives in the very near future while we (virtually) walk around and kick bad guys with our pseudo-Birkenstock footwear? Have you prepared your Winter-Spring wardrobe according to the best and worst looks from the red carpet of The Golden Globes on Sunday night? Do you know enough about the NFL divisional round matchups this weekend to speak forcefully and indignantly to anyone who will listen that you know who the winner of the Packers/Cowboys game will be and anyone who disagrees with you is an absolute moron? Well, my friend, we've got all your bases covered with a very special first Junk Food Blog of the year. If you were worried about how you would keep up with the world without us, fear not! We're back and ready to rock 2017 with the coolest, freest (should it be freeest? Eh, who knows) content from some of your favorite XUMO channels!
Mashable—Virtual Reality "Shoes"
Have you ever woken up in the morning with a burning desire to walk and kick…in virtual reality? Really? I thought it was just me! Walking IRL (in real life for those of you who haven't reduced your vocabulary to acronyms) is just so 2016; let me get my action in on the VR! Mashable put together a cool video on the new Taclim shoes built for gamers who want to dedicate themselves to full immersion. And with a price tag of $1,000 for a pair of shoes that look like they offer very little in the way of functional support, you'd better get full immersion if you shell out for them!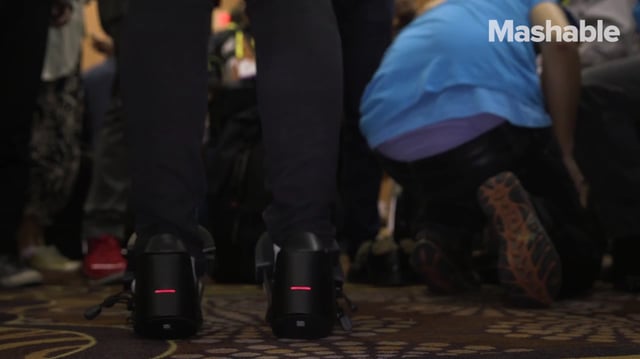 CNET—Cars Roll Into CES and Take Over
Unofficially, CES 2017 probably now holds the record for the single event with the greatest variety of cutting edge autonomous driving technology being showed off at the same time. But that's not all—BMW's CES concept car was equipped with holograms to start the vehicle, play music and even shop! You can set the thermostat in your home from the cars of tomorrow and take a video phone call in one seat while singing along with Britney Spears in the next. With all these cool features, it's a good thing the cars can drive themselves because all these goodies might be just a tad distracting! CNET has the full breakdown for you here!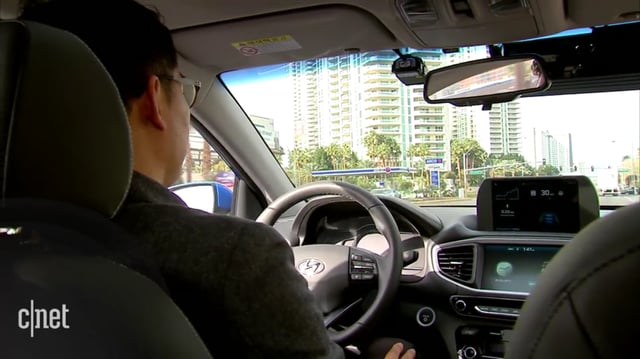 PEN—Red Carpet Fashion Wrap Up
The winners and losers are always ancillary to the best looks of the night! From Natalie Portman walking the red carpet looking very much like her Jackie Kennedy portrayal, to Emma Stone giving in her full Emma Stone glory mixed in with some awkward hug-ness, walk the red carpet with PEN as they take you through a full breakdown of this year's best and worst looks from The Golden Globes.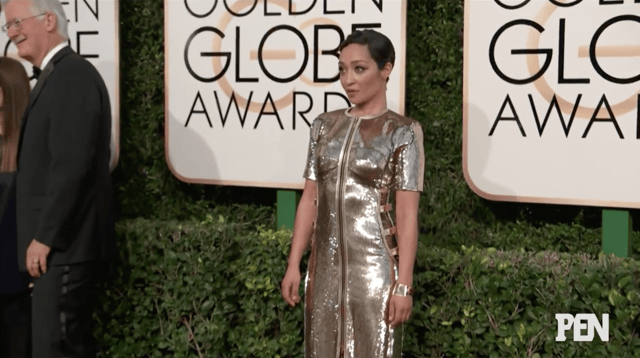 FOX Sports—Colin Cowherd Previews NFL Divisional Playoff Weekend
If you missed NFL Wild Card weekend, you didn't miss anything. The games sucked and were barely competitive. However, this weekends bouts looks look much more compelling and you need to be ready to tell anyone and everyone why your picks are right and theirs are terrible. Colin Cowherd knows a thing or two about talking to people like their opinions don't mean jack, and we've got him all queud up on XUMO for you to break down this week's games. Personally, I'm going Falcons, Patriots, Chiefs, Packers…so those are definitely going to be wrong!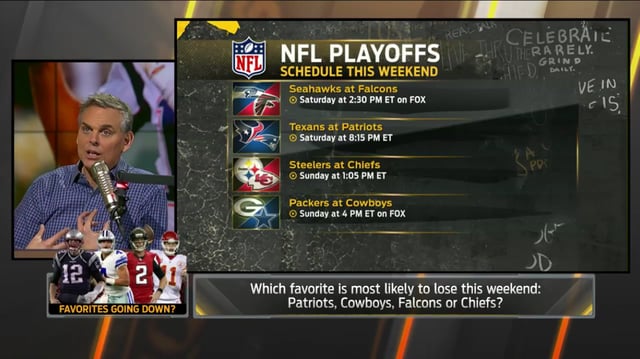 Come back next week—same time—for next week's specials!
In the meantime, here's where you can find XUMO.