It's almost Black Friday's Eve—or, as some of you may still remember it from the good ol' days, Thanksgiving. Before you strap on those trusty Thanksgiving pants with the elastic waistband to help maximize your pumpkin pie intake, take a moment to head over to XUMO. We've got you covered with delectable dessert recipes, ideas for what to do with your leftovers and invaluable advice for how to discuss politics with your loved ones during the holiday. Happy Thanksgiving from the XUMO team!
The Onion—How to Discuss Politics with Your Loved Ones
Just when we thought the election was over and we could go a week without discussing politics, something horrible happens…family comes over for Thanksgiving. And in every family there are invariably a few (or more) crazies. And the kookier your beloved Crazy Aunt Helen is, the more vocal she's going to be about her political views. Not to worry! The Onion has been kind enough to put together some tips for discussing politics with family this holiday season with gems like "Regularly remind yourself not to let political differences affect your personal relationships with your family. That's the job of your grandfather's estate." and "Begin any counterpoint by irately screaming 'I respectfully disagree!' inches from your loved one's face." With tips like these, what could go wrong?
*By reading this paragraph, you have agreed not to blame XUMO for your family's inevitable falling out this Thanksgiving!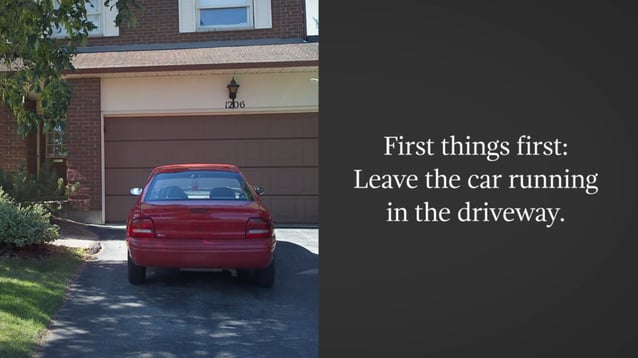 bon appétit—Best Way to Use Your Thanksgiving Leftovers
What could possibly be better than eating so much and feeling so stuffed you have trouble rolling out of bed the next morning? I'll tell you what—rolling out of bed to find that your fridge is still stuffed with enough leftovers to feed an army for a month. Naturally, you will immediately accept the challenge to eat all of it by the end of the weekend because that's really the only rational thing to do. But what will you make? I'm glad you asked because the channel has an incredible recipe for stuffing fried rice, which should help you achieve your goals. We're nothing if not enablers.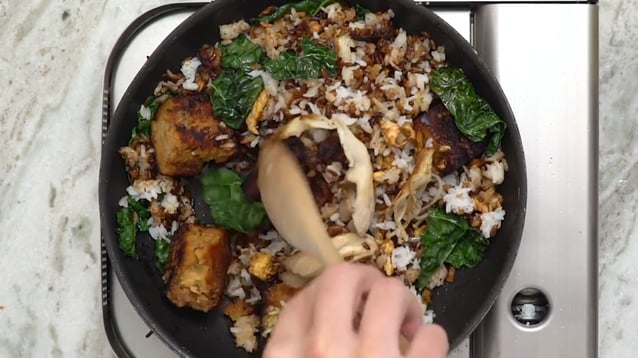 FOX Sports—Sports Will Get Us Through Thanksgiving
Thanksgiving has its perks, including (but not limited to) pie, gravy, naps, a long weekend and did I mention pie? But because there must be balance in the universe, you also have to accept a healthy dose of family time, cringe worthy questions, political talk and that really annoying cousin Jenna who thinks "hella" is either cool or a real word. But never fear, because sports will get us through these tough times! Katie Nolan of Garbage Time on the FOX Sports channel takes a deep dive into the value of sports during these trying family times in a video that may even convince you the Vikings/Lions game is something worth watching this Thanksgiving.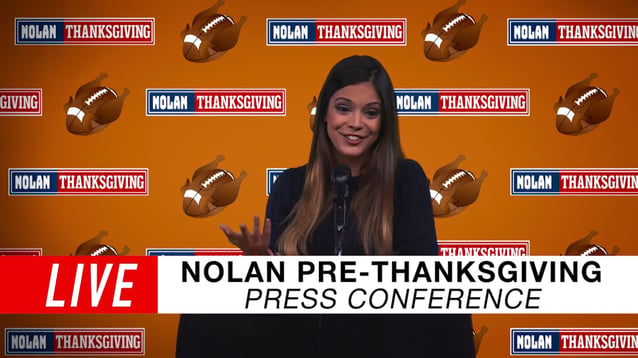 Newsy—Most Popular Thanksgiving Searches
But what are they searching for?! It's tradition to make ourselves crazy wondering if we're making the right foods, serving at the right time, inviting the right people, and on and on when preparing for Thanksgiving. Has everyone else figured it out while we continue to stumble along through the festivities? Newsy takes a closer look at how others are preparing for the Thanksgiving feast by taking a look at the most popular Thanksgiving searches this year. Check it out on XUMO!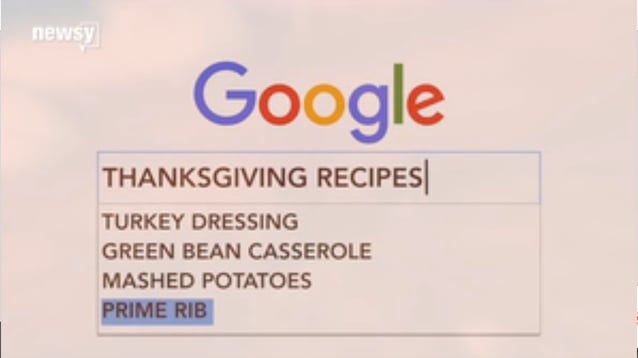 Come back next week—same time—for next week's specials!